This page is dedicated to the wetlands that were on Old US-23 just south of M-59. Just 4 weeks ago (8/1/04) they were there, and then I noticed they were draining them. Sorta sad.
Composite picture from US-23

Composite picture from side view

It's over 25 feet down they had to drain, look!
Look at them filling in dirt into water area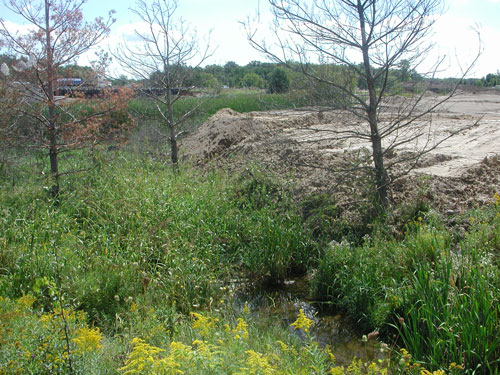 ..and I still could hear the sounds of nature, even while being destroyed by man...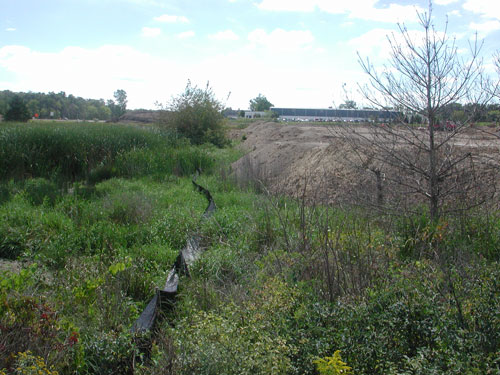 another friendly project financed by your Bank