Mike W and Mike R did an Adventure race in Brighton, Mich July 21, 2001. Awesome time, and our familes supported us greatly! Race went up to 10 hours, of 100's teams that entered only a few finished under 10 hours. We were exhausted.
Getting things ready for racing!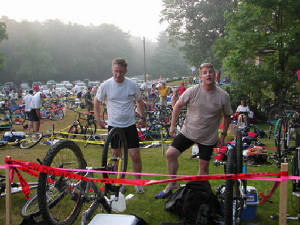 Canoe portion was fun.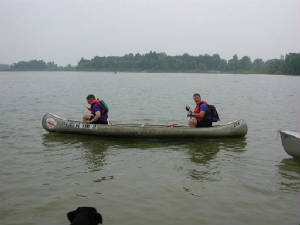 This walking segment tested your teamwork.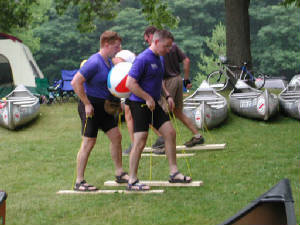 I broke the spokes on my rear wheel while training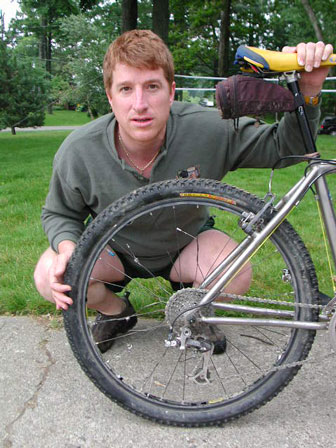 Mavic CrossMax wheelset