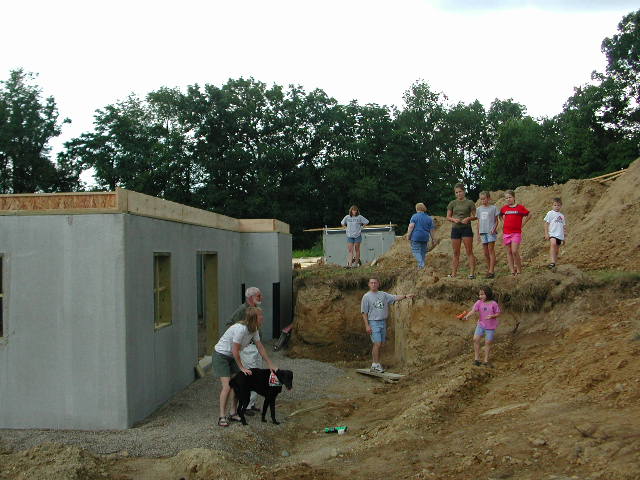 Our first visitors. Mom and Dad W, Mike, Colleen, Aeryn, Zack, Megan, and Ben, Katie with her friend.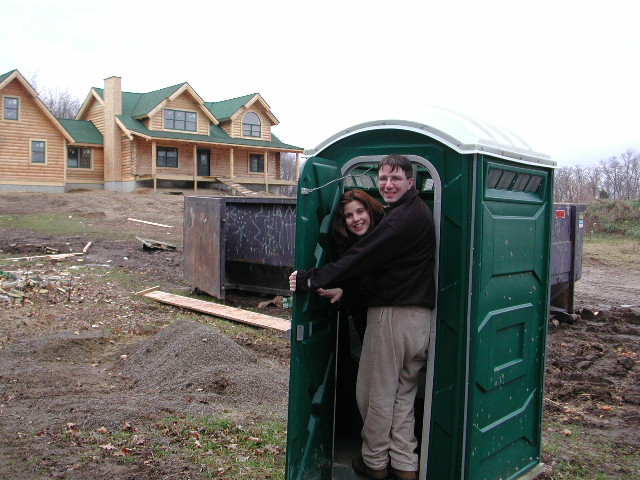 Greg and Joann came all the way from DC to check out the bathroom facilities!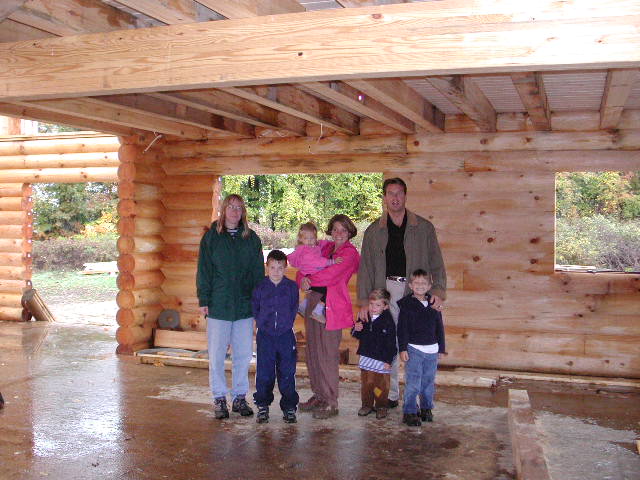 The Strainers visit on a rainy day.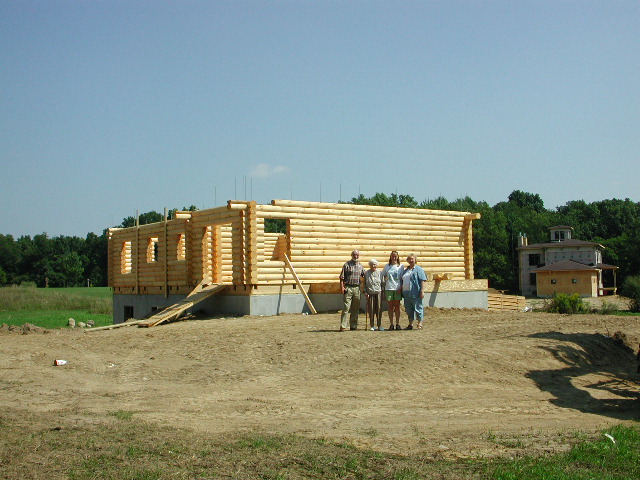 Even Grandma F made the trip.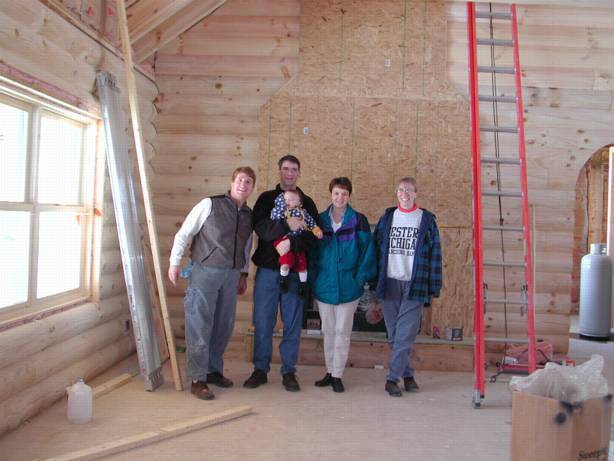 Geoff, Nate, and Jessica showed up to see the progress of the house. Next time we will have gates by the stairs so Nate can run freely.